The Dutch author has a strong interest in languages and historical ciphers. The discovery of things that were never seen or investigated thoroughly, is the basis of his research and publications.
Some of his books are: the translation of the French book 'L'art de deschiffer', The Art of Decryption in the 17th century. A Dutch paperback with poems from the French and Dutch version of 'The Shepheardes Calender' dating from the 15th century. The translation of the Italian book by Luigi Pasini from 1872, titled 'Written Ciphers Used By The Republic Of Venice', with information from the Venetian Secret Archives.
---
De auteur heeft een grote interesse voor talen in het algemeen en de Middeleeuwen in het bijzonder.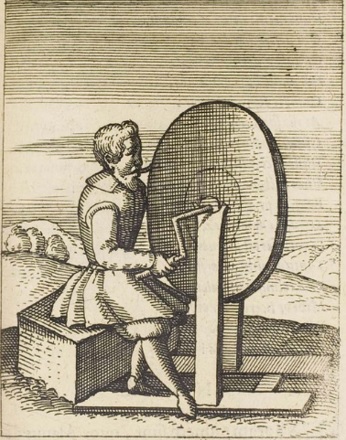 LEVIA HIC VERBULA EXPOLIT: Let's sharpen our mind with language!

Source: Jacob de Zetter 1620. Wolfenbüttel Herzog August Bibliothek.